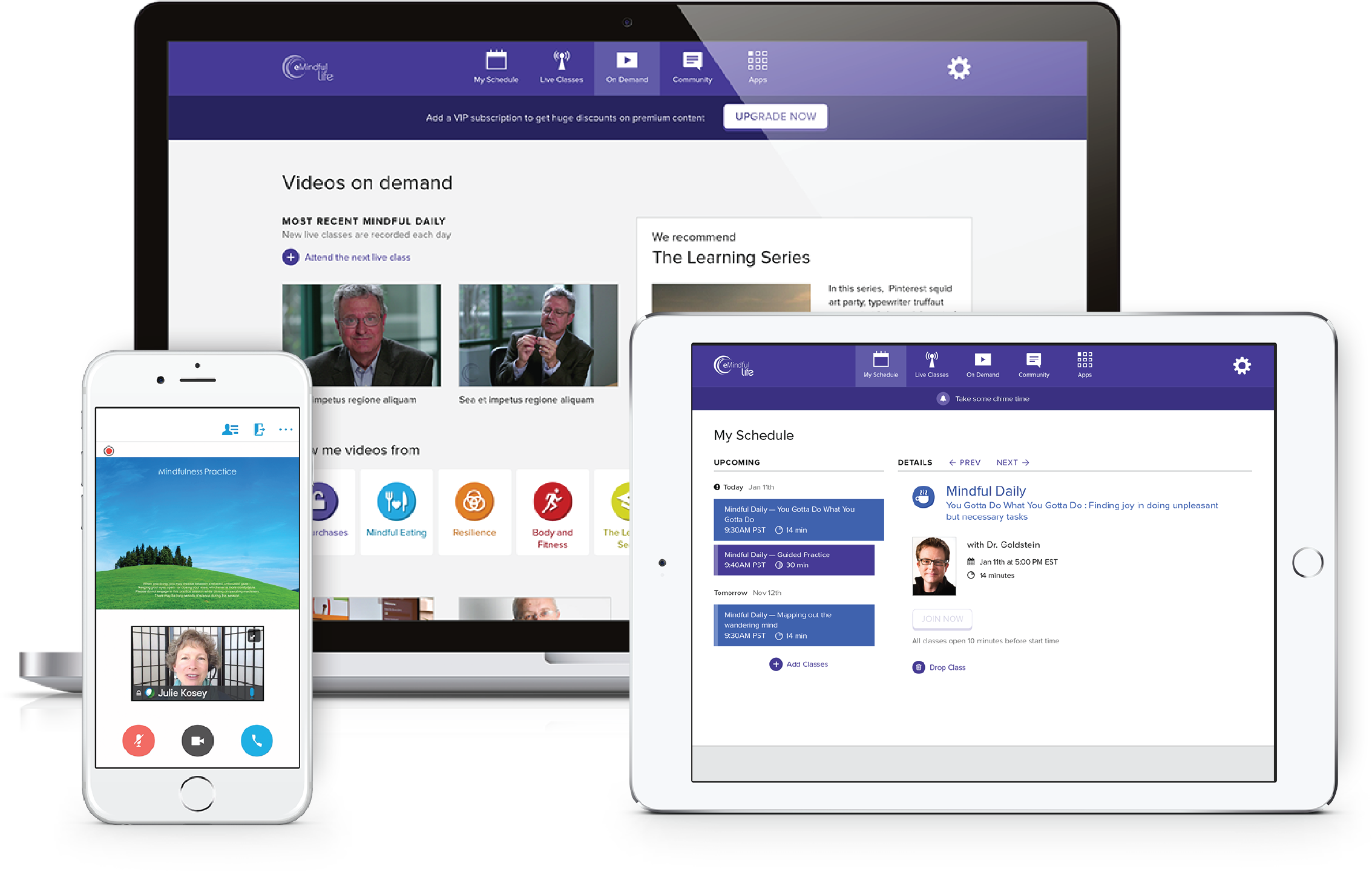 Online mindfulness. Be mindful anywhere, anytime
At ONE-MIND our mission is to help your recovery with the power of mindfulness.  Mindfulness can be achieved in the comfort of your home. With the help of E-mindful achieving mindfulness has never been easier.
Read more
About the study
This is a study to learn about the effectiveness of an online mindfulness-based stress management therapy for patients with cancer who are undergoing chemotherapy. Our program is designed to complement your current treatments. This treatment is for you if you have been diagnosed with breast cancer or colorectal cancer and are currently scheduled to undergo chemotherapy after 3 months.
How does it work?
Mindful recovery can be done by simply logging on to a an online mindful session for 55 minutes each week for 12 consecutive weeks. If you happen to miss a session, don't worry you will still be able to view the saved video content. All patients who undergo mindful therapy will be asked to fill out some online surveys before and after the mindfulness program. Your feedback is greatly appreciated to us.
Why is it important?
Our previous research shows us that mindfulness practice can benefit patients in many ways such as managing the negative symptoms of chemotherapy including fatigue, pain and sleep problems to name a few.Also, results from this study will help improve our understanding of the science and delivery of mindfulness-based stress-management therapies for cancer patients
Our proud partners